Best Malunion & Non Union Hospital For Fracture In Bangalore
A Malunion is a condition when a fractured bone heals in an abnormal position, causing the impaired function of the bone or limb, making it look like it is 'bent.'
A Non-Union occurs when a fractured bone fails to heal after an extended period, in some cases over 9 to 12 months.
Both types of conditions of fractures are very complex and challenging. Therefore the patient with suspected or diagnosed problem should be evaluated and treated as soon as possible. Both of them are fundamentally different from the original fracture, and diagnosing their cause is very important to create the best treatment plan. 
These occur due to significant trauma, and these Complex fractures make restoring function after injury a challenge. 
Malunion Fracture 
In this type of fracture, the bone does not heal in the correct position/abnormal position. 
Some of the symptoms including them are – 
1. Pain
2. Swelling
3. Discomfort
4. Less functioning of the affected area
5. Bruising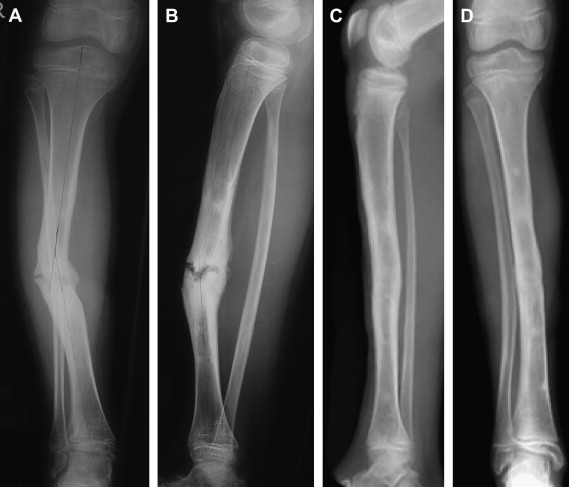 Where do they occur?
These types of injuries are most usual in the –
1. Ankle
2. Bone in your foot
3. Femoral neck
4. Bones between the arm and the hand.
This can also cause arthritis if it affects the nearby joint because of unusual wear on the joint.
Surgical Treatment Options-
These do not always require treatment because some will not cause impaired functioning. Still, if the altered one's positioning is significant and damaging, the need of surgical treatments becomes necessary for future mobility.
Surgeons perform the following techniques to correct the disease –
1. Realignment
2. Shortening
3. Lengthening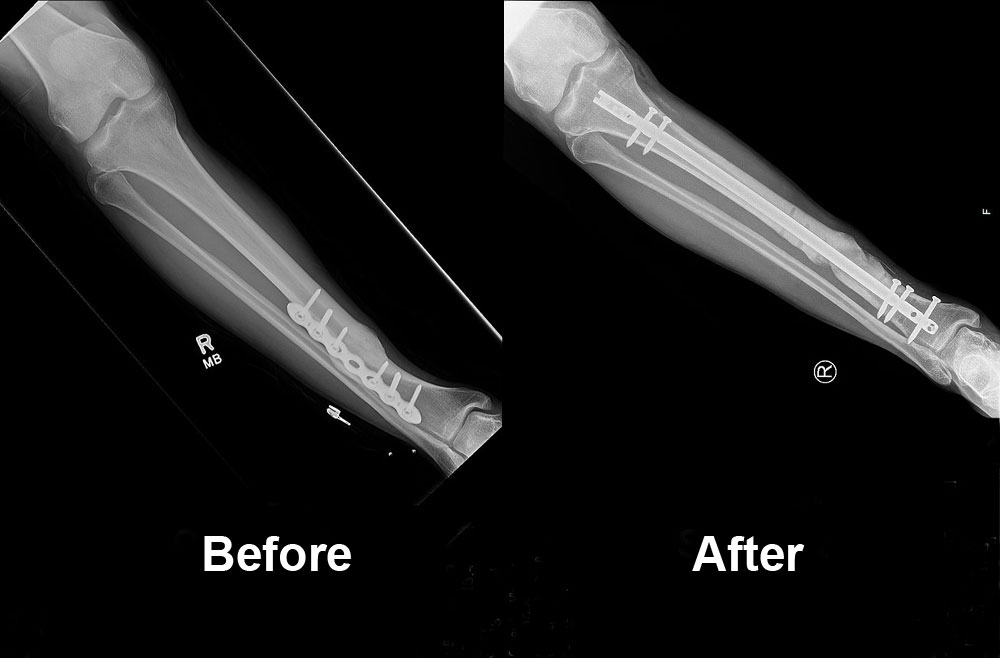 Non Union Fracture
This type of fracture occurs when a fractured joint fails to heal after an extended recovery period or fails a broken one to heal. There are many cases where bone may require up to nine months to heal completely, which is an extended period.
If your doctor notices no signs of progressive healing over this extended period, then it could be considered that you have non-union. In this situation, the body doesn't produce the necessary tissue to repair the broken one.
Depending upon the level of severe symptoms can include –
1. Pain
2. Swelling
3. Discomfort
4. Bruising
5. Less functioning of the affected area
Where do they occur?
These mainly occur in your – 
1. Knees
2. Forearm
3. Shoulder
4. Fingers
5. Elbow
There could be many possible things leading to them; some are as follows – 
1. When the broken bone does not have enough flow of blood
2. When the broken joint moved before it could heal due to improper stabilization.
3. When the ends of the bone were not touching when they were stabilized or corrected by surgery.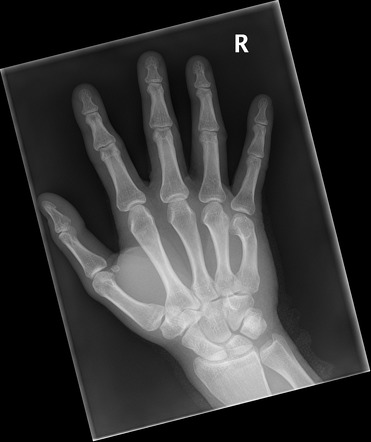 Surgical Treatment Options – 

To treat them, electrical stimulation embracing is must include. 
Some of the treatment techniques used by the surgeons to correct the problem are – 
1. Filling the gaps with plates and stabilizing the points
2. Stimulating bone healing using bone grafts
3. Restoring the damaged joints and tissues around the non-union.
Risk factors –
We should stop the following things to reduce the chances of these types of fractures. 

1. Obesity
2. Tobacco use
3. Diabetes
4. Other medical issues
Pre – Operative Care 
If you have decided to have surgery from an Orthopaedic surgeon, you will require pre-operative medical clearance, which depends on your chronic medical conditions. Your surgeon will suggest you if this clearance is necessary.
Post – Operative Care
Your surgeon and physician will provide you the specific instructions. 
In general, these are – 
1. There should be someone with you for the first 24 hours after surgery.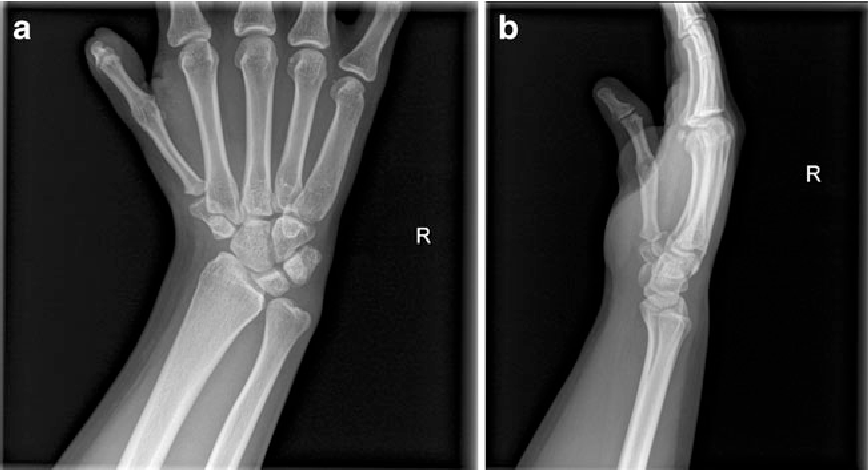 2. Once the surgery is completed, you will be placed in a postoperative dressing that you must wear until your first operative visit. It would help keep the dressing clean and dry to avoid the risk of infection and other bounding killing complications.
3. You should not smoke or use smokeless tobacco, nicotine gum, or nicotine patches as they may impede healing by limiting blood flow to the surgical site.
4. Your doctor will order imaging such as X-rays or a CT scan to evaluate fracture healing at your follow-up appointments.
5. You will be provided with a prescription for postoperative pain medicine. But it would be best if you kept in mind that you don't have to take it with other medicines unless directed by your doctor and do not drive, drink alcohol or make important decisions while taking the pain medicines.
Selecting a proper and export healthcare provider is a critical decision. We are highly experienced and expert in treating malunion fractures and all musculoskeletal system conditions; we would surely help you explore your options.
Who I'm?
I'm Dr. Amith Shetty, and I am a Joint Replacement and Orthopaedic Surgeon in Bangalore. 
I provide Malunion Fracture Treatment, and I treat my patients with a variety of common injuries, including knee, hip, and many more. 
I have performed many injuries in more than 11 years of experience and have given my patients healthily and securely the best possible results.
As the best hospital for fracture in Bangalore, our staff provides proper support at a very compelling price and with fewer risks from an Orthopaedic Trauma Surgeon. We provide massive facilities, solutions, and 100% patient and family support.
We prefer the earliest fixing of joints depending upon the type of fracture for early and full functional recovery and minimum dependence on physiotherapy. Our staff and specialists excel in treating the patients in a vast range of circumstances, from planned orthopaedic work to treatment of major trauma, customizing the plans of the sick person depending on what is best for each person in that situation.
We also specialize in non union fracture treatment, and our staff excels in clinical and surgical skills and has decent experience in various surgeries. Their patients highly regard them all.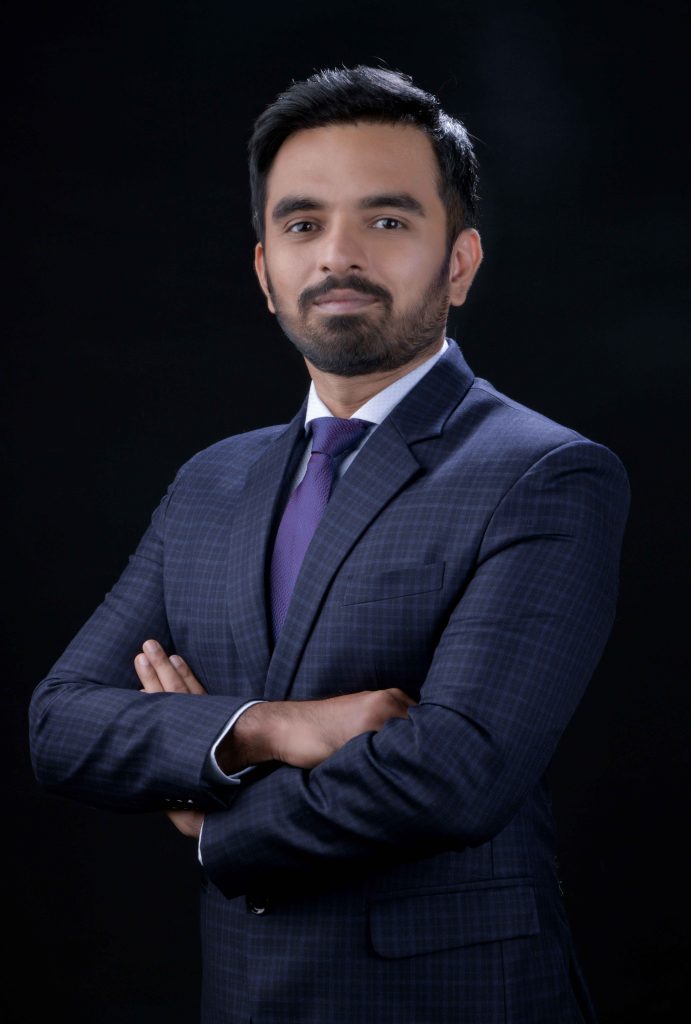 We have many types of equipment, including imported ones, whenever feasible to give long-lasting results.
With an experience of more than 11 years treating sick ones, I assure you a healthy and safe surgery with the best solutions. Non-union Fracture. You can enquire and book a consultation session with me anytime. I will examine your affected area and provide you with the best solution and procedure to correct it.
Here I'm one of the best Orthopaedic Surgeon in India. You can always contact me through WhatsApp by click here or by contacting one of the given mobile numbers. Just connect with us now.